Yanks Air Museum
Hotels in Ontario are just a few miles from the Yanks Air Museum, featuring decades of aircraft and holding the title of one of the most extensive, rare collection of American planes in the world. What began as a small collection in 1973, with a Beech Staggerwing, has grown to include over 200 aircrafts, many of which are the only one of their kind. An exciting outing for guests of all ages, you won't want to miss this expansive collection.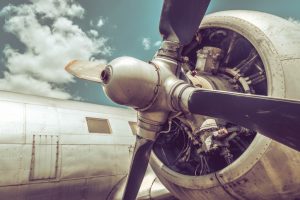 Highlights include a McDonnell F/Hornet, Grumman Hawkeye, Thomas-Morse Scout and many more. Enjoy a self-guided tour as you discover one of a kind planes and aircrafts along with a rich interpretive history of each. The venue is also available to book for private events whether it's a wedding reception, corporate gathering, birthday party for plane lovers or a fundraiser.
Taking Flight
Special events like open cockpit days and Fourth of July events make this one of the best destinations in Ontario for festivals and parties. Don't forget to check out the gift shop where you can find memorabilia, souvenirs and toys to commemorate your trip to Yanks. New merchandise is always being added, and you won't find keepsakes like this anywhere in Ontario.
In the Legends Gallery, learn about some of the most famous men and women of flight. Head to the restoration and preservation wing to find out more about how aircrafts are cared for at the museum. Whether you're already a flight lover, history buff or simply want to experience everything Ontario has to offer, no trip is complete without a trip to Yanks.