4th of July Picks
Nothing compares to celebrating Independence Day on the Golden Coast, or heading to nearby San Diego for a mega patriotic festival. Hotels in Ontario are close to all the best Southern California celebrations, including the Annual Big Day Boom July 4 Fireworks Show all along the San Diego Bay. Fireworks start at 9 p.m., and it's the biggest display in the region with 'works launched from four barges and visible from Embarcadero, Seaport Village, Shelter Island and Harbor Island.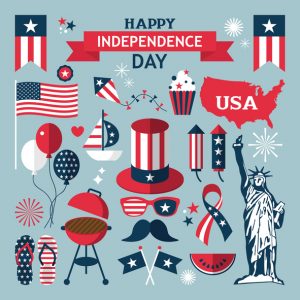 Head to Sea to Shining Sea 4th of July Fireworks at SeaWorld. The park lights up the night sky with a stunning display, matched only by the daily orca shows. Slip into SeaWorld in the afternoon and stay until the show at 9:30 to enjoy a double feature of two of San Diego's best attractions.
Red White and Boom
At the Ocean Beach Pier on Newport Avenue, you can enjoy a leisurely day of picnics, swimming in the Pacific and playing in the surf. Check out the great boutiques and restaurants on Newport, and grab a blanket at dusk for the one of a kind show compliments of OB Pier.
There's also the Old Fashioned 4th of July at Old Town State Historic Park. It all starts with a charming parade at 10 a.m. with festivities taking place throughout the day. An old fashioned pie eating contest, arts and crafts, carnival rides and more are the perfect precursor before settling in for your fireworks show of choice.