A Brief History of Ontario
Tucked just 35 miles east of Los Angeles, Ontario helps make up the Inland Empire area. The city is part of the LA suburbs, and has a population of around 165,000. Like many cities in Southern California, population size is steadily increasing. The local Ontario International Airport is one of the top 20 largest in the nation. One of the most well-known landmarks is Ontario Mills.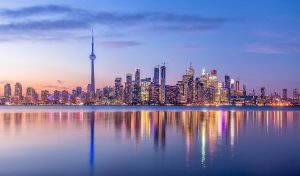 Ontario was named after the Ontario Model Colony, founded by Canadian engineer George Chaffey in 1992. Chaffey, along with his brothers William and Charles, named the sunny Southern California town after their home province Ontario, Canada. It was once prime foraging and hunting territory for the Tongva Serrano Native Americans, a semi-nomadic tribe who roamed the San Bernardino mountains.
Transitioning to Modern Times
One artifact remains at 1007 East Main Street in the Quiet Home Acquisition Project: A piece of expedition history of Juan Bautista de Anza, who worked with the Cahuilla Indians (who weren't under Spanish control). After the 1819 San Bernardino Asistencia, Ontario joined the larger "San Antonio" region.
Secularization started in 1834, and the land became privately owned. The Chaffeys bought it in 1881 and created a water system from Mount San Antonio. It became the "Model Colony" because it balanced urban convenience and agriculture. Ontario has long attracted citrus farmers and those from wetter regions looking for dry climates. The Chaffeys also installed "Chaffey Fountain" at the Southern Pacific railway station to show off the water abundance thanks to their engineering work.