An Ontario Halloween
Get ready for a spooky good time at the family-friendly Ontario Halloween Costume Parade and Contest. Starting at 4 p.m. on October 31, you can compete for the creepiest, most unique, out of the ordinary, cute and colorful, or look-alike contests. It's fun for all ages with special contest divisions depending on age and sponsored by the Ontario Recreation and Community Services organization. Head to 225 East B. Street for tricks and treats.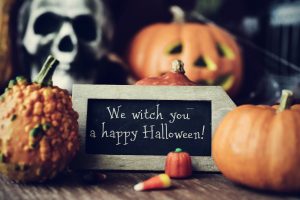 The City of Ontario also hosts a Halloween Carnival October 25 from 4 – 6 p.m. at the Dorothy A. Quesada Community Center (1010 S. Bon View Avenue). This free event is family-friendly and full of games, contests, prizes and of course costume contests. From apple bobbing to pumpkin decorating, it's the perfect way to kick off Halloween week.
Ghoulish Goodness
Just 24 miles away in San Bernardino, the Insomniac-Escape party takes place Friday and Saturday before Halloween. You'll spot sinister sights like the Psycho Circus, the Ghouls' Graveyard and the Slaughterhouse. It's adults only at this popular event. Get your tickets soon!
Head to Riverside, also 24 miles away, for the Happy Hauntings Halloween Activities at Castle Park. A pumpkin carving contest and costume contest complements trick-or-treat street. Prefer something a little more terror-inducing? The Human Roast House on the corner of University Avenue and Main is home to Austin Reed—notorious serial killer. Enter his former home Thursdays – Sundays throughout October.