Best Frozen Treats in Ontario
It always feels like summer in Southern California—which means it's always ice cream and gelato season. You don't need to travel far from hotels in Ontario to indulge in a sweet frozen treat. Try out Handel's Homemade Ice Cream, a local chain specializing in a variety of flavors of both ice cream and frozen yogurt. Located at 373 S. Mountain Avenue in nearby Upland, you'll love the short lines and decadent cookie dough flavor.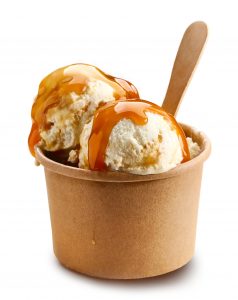 Cherry Chill: Ice Cream Roll and Smoothie at 2448 S. Vineyard in Ontario is vegan-friendly with delicious shakes and ice cream, but also offers a variety of classic options. Try the Crush You Oreo, Chocolate Peanut Butter Protein Shake or their famous Thai Ice Cream Rolls.
Cup or Cone?
La Michoacana Premium is where you can find authentic Mexican-style ice cream. Head to 1327 E. 4th in Ontario for helado like abuela served, like ice cream popsicles made with real nuts or a corn cup to hold your favorite flavor. Some flavors are seasonal, which is one more reason to keep coming back.
CREAM Ontario is part of a local chain. You'll find it at 960 Ontario Mills Road, and you'll instantly want to try their ice cream sandwiches with toppings you can customize. The made-to-order waffle sandwiches are huge, high quality and come with endless possibilities. You can also opt for a warm, gooey cookie as the sandwich "bread."