Citizens Business Bank Arena
Choose Ontario convention center hotels that keep you close to the Citizens Business Bank Arena, a popular venue for a variety of events. Hosting some of the biggest names in global entertainment, the arena is dedicated to providing the best facilities for diverse entertainment whether it's a concert, tradeshow, business function or lecture. Quality venue services match state of the art entertainment for guests and clients alike. Proud to be the entertainment icon of Inland Empire, the arena was built and is owned by the City of Ontario.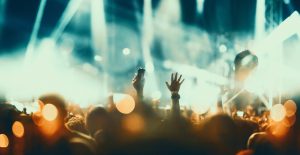 Doing business with the arena means transparency, honesty and fairness. Communication is key, and innovation is at the heart of every event at Citizens Business Bank Arena. With a creative environment and staff, alongside a service-minded approach to entertainment, guests are always the top priority. The $150 million venue opened in 2008 and features 9,500 fixed seats. Up to 11,089 guests can be accommodated for concerts in this 225,000 square foot venue.
The Suite Life
With 36 suites available and premium catering and concessions from SAVOR, every guest is treated like a VIP—but you can always increase your red carpet experience with upgrades. When at the arena, don't miss out on Memory Lane on the main concourse. Built on the former Ontario Motor Speedway, sections 116-118 are dedicated to this speedy snippet of nostalgia.
The Italian Vineyard Company was also founded on current arena grounds, holding the title of biggest U.S. vineyard at the turn of the century. Check out the display in Ciao Now, sections 101 and 102 (and enjoy your own glass of vino from the concessions!).