Lunar New Year Celebration
Make the short drive to Los Angeles for one of the biggest Lunar New Year celebrations in the country. Over 100 years old, the Golden Dragon Parade takes off in Chinatown. Several thousand attendees flock to the city each year to check out the amazing floats and performances. The main event, the impressive imported dragon that takes two dozen people to operate, is always a thrill. Event admission is free, though there is a fee for grandstand seating.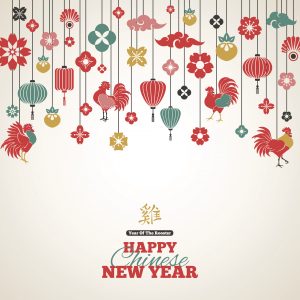 It all starts February 4th at 1 p.m., but you'll want to arrive early for parking and a good seat. Make a day of it and take advantage of specials and deals at restaurants and shops around the district. The most anticipated event of the year from the Chinese Chamber of Commerce can't be missed.
Ring in the New
You'll spot red pockets of money being exchanged, and be introduced to a variety of Chinese traditions during the event. For the Chinese, it's a time to honor their ancestors and visit temples. Fireworks are the grand finale of the parade, but the celebration doesn't stop there. Special New Year dishes will be featured at most restaurants, such as rice cakes, sweet rice balls, fish dishes, and turnip cakes.
Three major temples are open to the public in the area, including Thien Hau Temple, Koyasan Buddhist Temple, and Higashi Honganji Buddhist Temple. How will you be celebrating the other New Year?