Maritime Museum
World-renowned for an incredible collection of historic vessels which are maintained and restored to their original glory, the San Diego Maritime Museum is a destination that can't be missed. Boasting one of the best collections of ships in the world, such as the oldest active ship Star of India, exhibits and displays are available daily. Join a docent-led tour, check out the special events and bring the whole family to this exciting outing.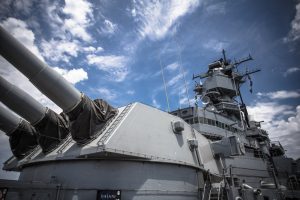 From Fourth of July celebrations with a picnic dinner and fireworks cruise to chocolate festivals, concert series and more, there's always something happening at the Maritime Museum. All special exhibits are included with museum admission, such as Steering Small: The Wonders of Nautical Models along with permanent exhibits including Age of Steam, Age of Sail, Harvesting the Ocean and much more.
All Aboard!
Maritime Museum is also a popular events venue for weddings, corporate events, anniversary celebrations and fundraisers. Whether you're hearing the call of the sea for your upcoming events, or the library and research archives aboard the Berkeley have caught your eye, hop on board and discover what this San Diego landmark has in store for you.
Educational programs let children re-live history in an immersive, hands-on environment. Special programming is available for schools, scout programs, families and adults. Choose from short or multi-day adventures, like longboat rowing in the bay or workshops led by maritime professionals. Where will the Maritime Museum take you?