Marshall Canyon Golf Course
In nearby La Verne, this 18-hole golf course has been a landmark feature and popular destination since 1966. The walkable course is a favorite of golfers of all ages, and with new lower day rates, lesson fees and more, it's become accessible to even more guests at hotels in Ontario. Weekend tournament fees start at just $45 per person, and green fees are $30.50 per person.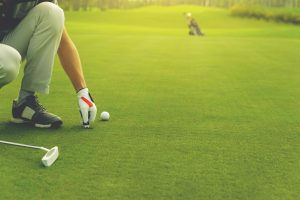 Tournaments get on their way at 10:00 a.m. every day of the year, so it's always "tee time" at Marshall Canyon Golf Course. Whether you're looking for private lessons for just a day or during your entire extended stay at an Ontario convention center hotel, Marshall Canyon Golf Course professionals are happy to customize a schedule just for you.
The Finer Things
The Clubhouse has been upgraded throughout the years, but the golden era of Hollywood nostalgia still remains. Known for their great food, premium hot dogs with all the toppings continues to be one of the menu staples that guests can't get enough of. Choose Marshall Canyon for your next event, and work with an on-site catering staff excited to help you plan the perfect prix fixe or buffet meal for any occasion.
No trip to Southern California is complete without a round or two around a classic golf course. At Marshall Canyon, you'll enjoy a beautiful, ADA-friendly course that epitomizes California leisure.