Ontario Museum of History and Art
There's no need to travel to the big city to visit some of the best museums in California. The local Museum of History and Art features a variety of permanent and traveling exhibits. The family-friend museum is dedicated to promoting the history and legacy of the local region, from photo-realist exhibits to visual narratives.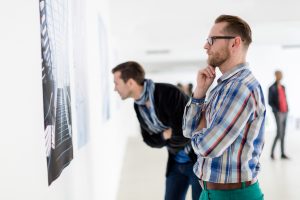 The Gem of the Foothills exhibit is an homage to the unique past of Ontario, from its founding to its people and modern organizations. Discover the early roots when the Native populations and "California Rancheros" were the leaders of the land to the creation of the "model colony" by George Chaffey.
Planning Your Trip
The Road Ways exhibit is an interpretive experience that looks at how roads have shaped American culture and life—especially in California. Look back in time to the fascination of the road trip, Route 66 and Ontario's Euclid Avenue. You can travel along the roadscape designed by curators and exhibit designers.
Private tours for larger groups are available, with a two-weeks notice preferred. Trained docents are on hand to help with self-guided tours and for regularly occurring tours throughout the day. Keep an eye on the calendar events and plan your trip to Ontario's esteemed museum.