Plan Your St. Patrick's Day
Some of the biggest St. Patrick's Day events in the country take place in nearby Los Angeles and the surrounding areas. Head to Hermosa Beach for their annual Irish party with bagpipers, decorated cars, Irish Setters from the local club, and marching bands. They take over seven seaside blocks, and it all starts at the City Hall on Valley Drive.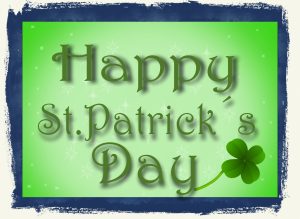 The Rock and Reilly's Annual St. Paddy's Day Block Party has green beer flowing at this annual festival held right behind the Sunset Strip pub. Known for "more booze and less morals" every year, it's not the place for craft brew snobs—but it's the perfect party if you're all about Celtic culture and corned beef sliders.
Rock Your Green
For a healthy St. Patrick's Day, start the holiday weekend with the 5k in Redondo Beach. It might not be a jig, but it's a fun and festive way to start the weekend. The run/walk starts at 8 a.m. and there's also a Little Leprechaun Dash for the kids at 9:30. Head to Catalina and Elena Avenues, and don't forget to wear green to avoid race pinches.
Casey's St. Patrick's Day Street Festival is hosted by Casey's Irish Pub and is known to be one of the biggest parties in town. You can get in as early as 6 a.m. (and wake up with an Irish Coffee) before the real deal starts at 11:30 a.m. Get in free before 3:30 p.m. and enjoy live entertainment, food, drinks, and more.