Planes of Fame Air Museum
Just a few miles away in Chino, located at 14998 Cal Aero Drive, is the Planes of Fame Air Museum—a must for any Ontario visitor. Special events and exhibitions are always taking place, but the permanent artifacts and galleries can't be missed. As a living history museum, the aircraft aren't just preserved, but still fly. Thanks to generous donors and volunteers, you'll be able to see unique "warbirds" still in their glory.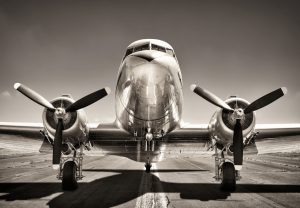 Warbirds need to be regularly flown to stay in working order. That's why Planes of Fame regularly offers air shows and military base open house events. The planes are often used in Hollywood productions, so it's likely you'll see one of your favorite pieces in flight. Some aircraft on site include the Aichi D3A2 and the North American Mustang P-51A.
The Friendly Skies
Visit the Restoration Hangar and get a peek at current projects. You'll find a number of the 250+ volunteers hard at work Thursday through Saturday, and the hangar is open for public viewing. Some projects are brand new, while other warbirds are nearly flight-ready. Some, like the P-59, are the only remaining aircraft of their kind.
There's also a research library, aviation discovery program, and educational courses. Check out the Military Vehicle Corps (also known as the Motor Pool), which is housed in the museum. Most military vehicles are from WWII and are pristinely maintained. They're popular at public events, war re-enactments, and at parades.