Sweet Treats Near Ontario
This Valentine's Day, treat your sweetheart to local hand-crafted ice cream, gelato, or other frozen sweet treat. Grandma Pucci's Homemade Ice Cream in nearby Chino is located at 3926 Grand Ave. Ice cream is handmade daily, just like Grandma Pucci used to make. Born in 1907, she grew up during the Great Depression and learned to make use of seasonal, local resources—and everything she touched was exceptional.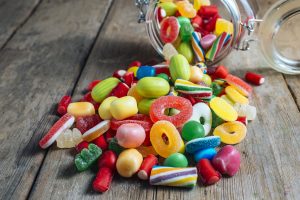 The Nestle Tollhouse Café by Chip, located at 1 Mills Cir #1083, isn't just famous for their cookies. The cookie cakes are addictive, and you'll want to try every possible combination. Get the famous Tollhouse cookies to sandwich one of many ice cream flavors, or try an upside down milkshake.
Sweet "Creams"
Fruizen Desserts in Claremont is at 697 E Foothill Blvd. You'll find a variety of rich, delicious flavors including sorbets and sherbets featuring a selection of fruits. Open until 11 p.m. most nights, it's a favorite late night stop for a sweet midnight snack.
Tuttimelon, located at 4449 Mills Cir #117, has low-fat frozen yogurt, gelato, sorbet, and smoothies. The impressive toppings selection lets you customize, whether you want to try the staple StrawOreo or add all fresh berries to your tart dessert.